Deontology
As a member of the Order of Chartered Accountants of the Ile-de-France Paris region, the firm is in the ethical principles governing this regulated profession whose motto is: "Science – independence –conscience".
Using the services of a member of the Order of Chartered Accountants also lets you put your partners in trust (bankers, tax administration, strategic suppliers…).
Quality and Excellence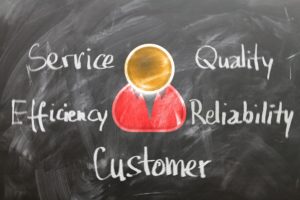 We are committed to our customers to offer them constant listening, great responsiveness and quality of service.
Support
Aware of the difficulty of the legal, tax and social environment in France, we position ourselves as simplifiers of this administrative complexity. Our clients benefit from permanent support through a contact person with various skills.
Dematerialization
we decided to engage in a process of dematerialization of documents, a process of "zero paper".
Indeed, this allows considerable time savings, better traceability of the information as well as multiple and continuous access to documents. This in order to optimize your ranking organization and communication of your accounting and financial elements.